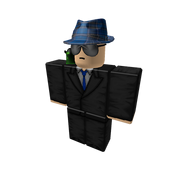 Hello, I am Routess and I am an admin for the wiki! I'm a pretty nice guy, as long as you follow the rules. If you have any questions about the wiki you can always ask me or ask the other admins, we'll be glad to help you :).
I am into making action series, since they're fun to do, I guess. If you'd like to check out some of my films and videos, you can gladly follow this link and it'll direct you to what I make: http://www.youtube.com/user/Route66Productions1
As always, have a great day and continue being your amazing self :)!
Project list