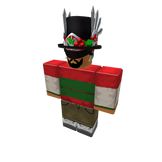 Hello ROBLOXiwood, I am tokyodrift7 (Tokyo for short) and I am one of your new admins. I am glad to be apart of this great team of devoted administrators and I will do everything in my power to ensure this site is properly maintained.
If you are new here, I'd advise you to take a look at the rules here. This isn't meant to bore you, but just for you to understand what the expectations are. We simply want to keep our loved site the best it can be! Have fun while you are here but don't get too carried away.
If you would like to see some of my works and productions, simply go to the link below. And be nice and sub if you like :D
https://www.youtube.com/user/TheDrBlackk
UPCOMING PROJECTS
I have several new films and shorts planned for this new year of 2015, and it starts of with Kingfish, a story about a young man who inherits the wealth of his father. However, he seeks more than power - he wants the truth. This will drop this year surely, but release date shall be announced.
OTHER PROJECTS:
Unknown (2015)
12 Shells (TBA)
Riot (TBA)